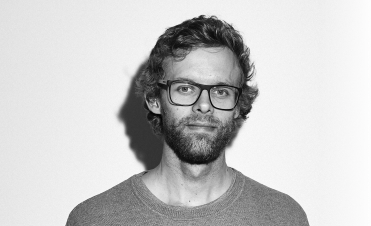 Hi, I'm Andreas G. Ibsen (agib), an interaction and frontend designer from Copenhagen, DK • Contact
This site is about designing better experiences for people when we use digital products such as apps, websites and beyond:
My blog explores actual user interface designs and user experience (UX) design ideas for myself to learn —and share— what works and how things can be improved.
My spare time projects are hands-on, handcrafted HTML/CSS experiments and production work.
I work Charlie Tango
I'm employed as User Experience (UX) Specialist on the Charlie Tango UX team.
Charlie Tango is a 200+ people consultant agency specializing in creative problem solving combining strategy, design and digital technology. The company is a KMD subsidiary.
KMD is one of Denmark's largest IT vendors, serving both public sector customers (like municipalities and government) as well as private sector corporations.
I graduated from Aalborg University
I hold a masters degree in Informatics – Human-Computer Interaction from Aalborg University (AAU), Denmark. My training included concept and interaction design, creative research and ideation, programming and computer science theory, usability testing, communication studies and more.
---
Between 2011 and 2012, I worked as
User Interface Designer at Tangora Software — vendor of content management system (CMS) solutions
Andreas proved a valuable team member for improving the User Experience of our main product (Tangora CMS). Andreas created UI concepts, user flow charts, interactive mock-ups and did field testing all of which contributed to the significant advances in the User Experience of Tangora CMS 6.
— Martin Heltborg, Founder/Owner and Development Manager, Tangora Software
Definitions
In case you are unfamiliar with the core concepts of this site, here are some definitions.
User Experience Design (UX)
The field of user experience represents an expansion and extension of the field of usability, to include the holistic perspective of how a person feels about using a system. The focus is on pleasure and value as well as on performance. The exact definition, framework, and elements of user experience are still evolving.
— Excerpt from Wikipedia entry on
User Experience
Interaction Design
In some views a subset of UX Design.
… interaction design — the practice of designing interactive digital products, environments, systems, and services. … interaction design focuses on … the design of behaviour.
— Alan Cooper et al in the book "About Face", 4th edition
---