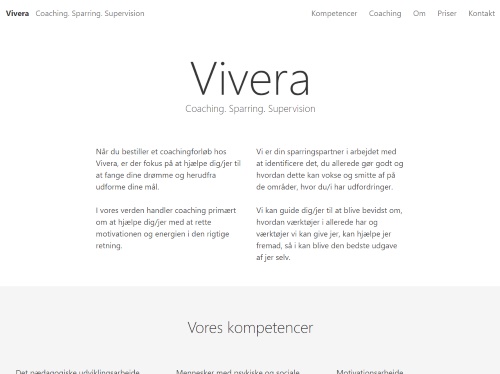 On my own initiative, I created this one-page prototype for the startup Vivera, which operates in the coaching/supervision business. The page is divided into multiple sections such as Services, About, Prícing and Contact.
I presented the design to the business owners, who liked many of my ideas.
The prototype is created using Harp static site generator and Bulma.io CSS framework.
Visit

Vivera

Prototype